Spurr Men's RTW Fall 2009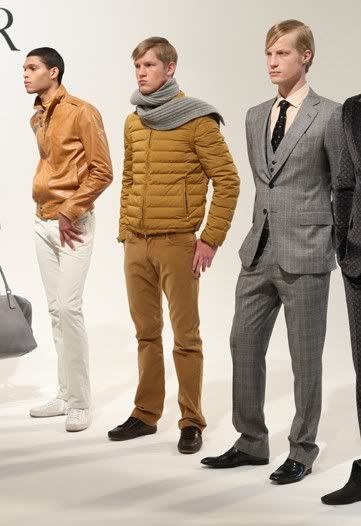 Let me set the scene for you. I'm tooling around WWD looking over the men's fashions. The first surprise was that I saw Paul Boche in NY shows, more than I'd seen him in a while. He was in a lot of shows with Gerhard Freidl, which made me wonder if perhaps there was some sort of 2-for-1 German blond exchange going on and wondering why no one gave me a heads up.
Then, as I'm poking through... I see a familiar face. And GASP. Because really, I look for him in Varvatos, and Varvatos didn't do FW in NY this year. But then... there he was.
So happy to see this boy. Made my busy week. ♥